API Integration & Data Migration
PrismAPI Integration
PrismVAT provides restful API service named PrismAPI service for communicating with other systems. Companies with existing business software can continue daily operation. PrismAPI integration with existing system will provide them an easy on boarding experience to PrismVAT.
3rd Party API Integration
PrismVAT can communicate with 3rd party application or system with custom API service. Third Party API integration is feasible with PrismVAT.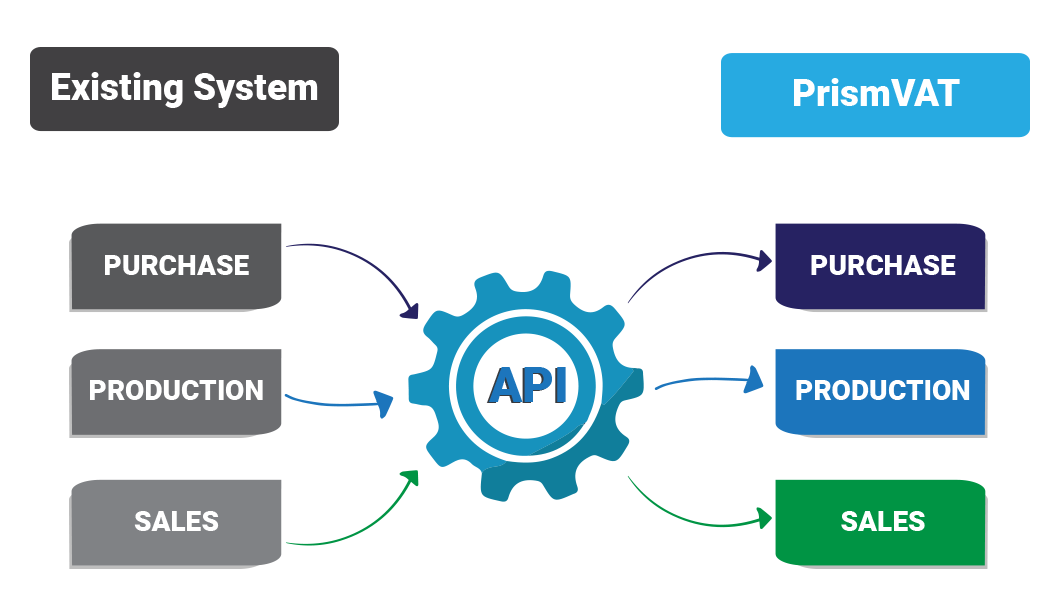 Data Migration & File Import Service
If existing system does not support API service then user can upload data in excel or csv format from existing system to PrismVAT using file upload service. All master data can be imported to PrismVAT using file import service. PrismVAT provides a user friendly interface for file import service. Data can be migrated from rdbms also.
For Any Queries?
+8801730071001 +8801730071011