Pathao Limited opted for VAT automation software PrismVAT, an NBR approved VAT software developed by Divine IT Limited.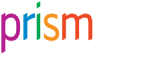 Pathao Limited and Divine IT Limited has joined forces to have a successful implementation of VAT automation software PrismVAT.
PrismVAT, a 2012 VAT act compliant software will be used to correctly submit VAT returns and generate Mushak reports according to the NBR facilitated format.
The procurement of PrismVAT by Pathao Limited will also enable them to enhance the transparency of their accounts, sales, ledger, inventory and many other important aspects of their business operations.
Founded in 2015, Pathao is among the fastest growing startups in Asia creating employment and infrastructural growth with its innovations. With the mission of establishing digital Bangladesh, Pathao provides an app based solution facilitating ride sharing, food and parcel delivery throughout the country.
PrismVAT will automate the company's VAT proceedings including an efficient and timely submission of VAT returns.
Divine IT Limited, an NBR approved VAT software provider has developed its very own VAT management software PrismVAT- compliant with VAT act 1991 and 2012. The web-based application suits with all types of trading, manufacturing, and service level conglomerates in Bangladesh. PrismVAT takes full account of the related business of Value Added Tax and manage purchase account book, price declaration, VAT invoice, certificate of tax deduction at source, turnover VAT invoice, application of supplementary duty combination etc.
Contact Us

+88 017 30071001

+88 017 5566 1212

sales@divineit.net

Schedule a Live Demo
Go for a free practical demonstration in order to experience the user friendly platform of PrismVAT