On August 21, 2019, this partnership was publicly officiated through a seminar on one-stop VAT Software Solution, PrismVAT, held at The Westin, Dhaka.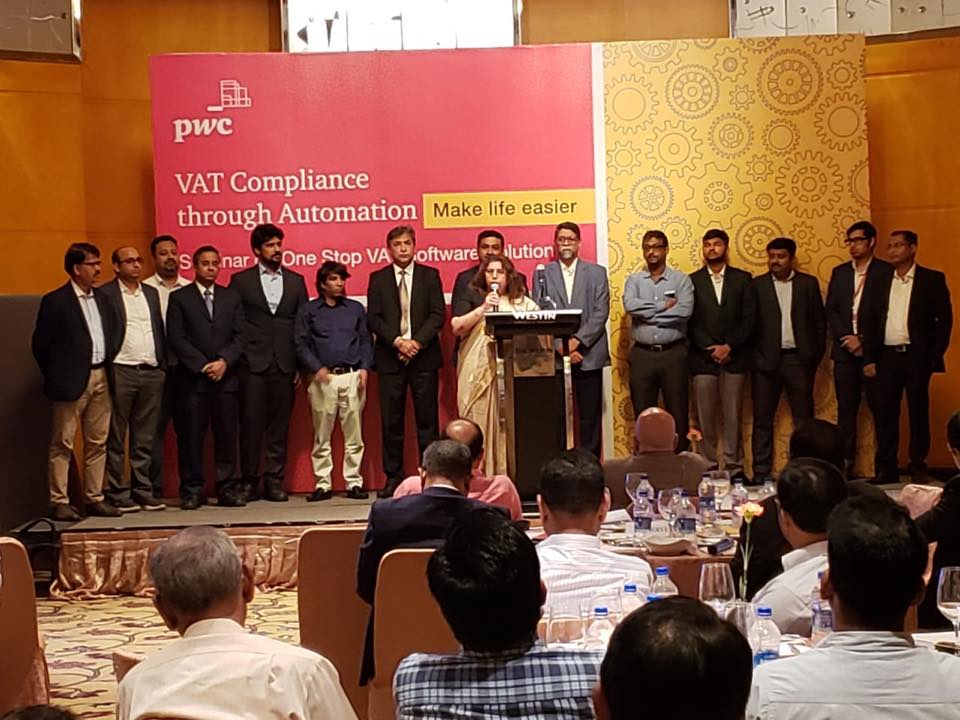 PwC, one of the world's top Tax Advisory company has been deemed the official partner of Divine IT Limited for PrismVAT solutions for their customers.
PwC or PricewaterhouseCoopers is the second largest professional services firm in the world specializing in Audit & Assurance, Tax & Consulting and other relevant aspects. With the enactment of this partnership, DivineIT and PwC will jointly operate one-stop VAT Software Program.
PrismVAT, is the single most advanced and NBR Approved VAT automaton Software in Bangladesh. Some exciting features of this program includes:
Chatbot Support ticketing system that will help customers get support in Real Time over text and voice messages round the clock, 24/7.
Tax consultation and Advisory panels that will help customers improve tax practice, compliance and return.
VAT analytics that will help customers visualize the gain, loss, and savings over VAT processing and improve on a regular basis.
Divine IT Limited is highly optimistic of bringing about a significant change in this sector through this divine partnership.
Contact Us

+88 017 30071001

+88 017 5566 1212

sales@divineit.net