Quest Retail Pvt Ltd.(The Body Shop) signs PrismVAT as their VAT management system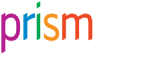 Quest Holdings Bangladesh Pvt Ltd, the exclusive Partner for The Body Shop in Bangladesh. The original, British-born, ethical cosmetics brand, The Body Shop, has marked its footprint in Bangladesh. Famous for its pioneering use of natural ingredients in high-quality cosmetic and toiletry products and its ethical conscience, The Body Shop is a truly global brand with over 3,000 stores. Bangladesh is The Body Shop's 70th global market.
Quest Holdings Bangladesh Pvt Ltd has signed the deal to procure PrismVAT, an NBR approved VAT management software built in accordance with the VAT Act 2012.
PrismVAT, the most dynamic VAT management software in the region has multiple advantages for business organizations. The system is a web-based system with a robust infrastructure for security, backup, recovery and deployment. It has API integration provision with ERP/ PoS systems. The system allows multiple company/BIN with single sign on and comes with three types of implementation modes such as direct data entry, File import from other system and API integration with other system.
This partnership will help create a footprint in Retail sector for VAT software with an International Brands.
Contact Us

+88 017 30071001

+88 017 5566 1212

sales@divineit.net

Schedule a Live Demo
Go for a free practical demonstration in order to experience the user friendly platform of PrismVAT